Say Hello!
At Marcrist our customer service teams are here to help you with much more than just placing an order.

Our highly-trained team in Doncaster understand Marcrist products and can offer the right solutions for you and your project.

We have many ways in which you can contact us, please choose your preferred way from the options below.
---
United Kingdom
Marcrist International Limited
Marcrist House
Kirk Sandall Industrial Estate
Doncaster
DN3 1QR
United Kingdom
Tel: +44 (0)1302 890888
Fax: +44 (0)1302 883864
Email: info@marcrist.com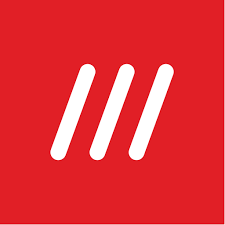 brilliant.drill.pine
Germany
Marcrist Diamantwerkzeuge Vertriebsgesellschaft mbH
Karl-Benz-Strasse 17a
79761 Waldshut-Tiengen
Deutschland
Tel: +49 (0)7741 966720
Fax: +49 (0)7741 9667297
Email: info@marcrist.de
Switzerland
Marcrist Diamantwerkzeuge GmbH
Seerosen Str. 10
6362 Stansstad
Schweiz
Tel: +41 (0)41 630 2543
Fax: +41 (0)41 630 2563
Email: info@marcrist.ch
Austria
Marcrist Diamantwerkzeuge Vertriebsgesellschaft mbH
Kirchstieglstrasse 4
Österreich
Tel: +43 (0) 1 310 13 14
Fax: +43 (0) 1 310 13 34
Email: info@marcrist.at
Technical Support
The Diamond Tool Experts! Contact Marcrist and ask for «Technical Support» for any questions or problems related to diamonds (even if you are not currently using Marcrist products). When you ring our Technical Support line you will automatically speak to experts with a combined diamond knowledge of over 113 years. If we cannot solve your problem over the telephone we will normally have an engineer on your site within 48 hours.
Technical Support - United Kingdom: +44 (0)1302 893253
Technical Support - Germany: +49 (0)7741 966720
Technical Support - Switzerland: +41 (0)41 630 2543